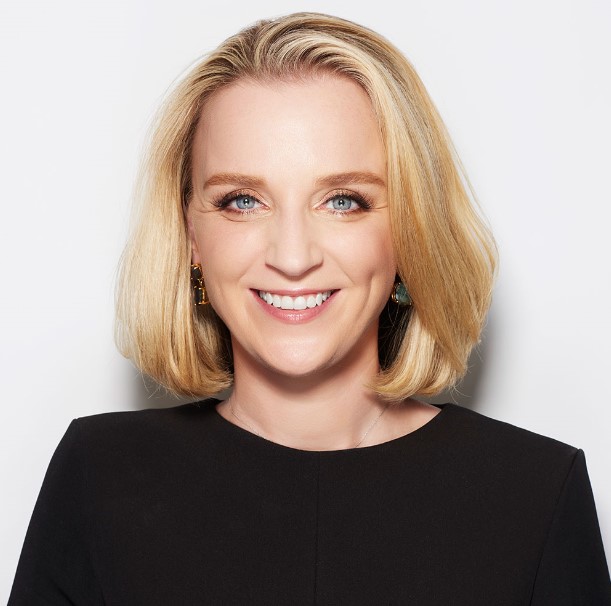 Q.
Give us a snapshot of your career to date and an overview of your current role?
I stumbled into publishing when I was finishing up a double degree in psychology/arts at UNSW. Jane de Teliga offered me work experience in the fashion and beauty department at AWW and I haven't looked back since - I instantly loved the balance of creativity with business. My first real break came a couple of years later when I was appointed Beauty Editor at marie claire. Since then I went on to become Beauty Director and then step away from marie claire to launch BEAUTYcrew in 2016. That was a really exciting time as we all rode the highs and challenges of a startup. Just late last year, while I was on maternity leave with my second child, Pacific created a new role of Digital Content Director across marie claire, InStyle & BEAUTYcrew that I couldn't refuse. It's an exciting opportunity as my primary role is to look at the three brands and see how we can work in new ways across all platforms for both editorial and partnered content. And for marie claire and InStyle, to create a digital offering that's more inline with the premium and fashion- and beauty-focused print products. Officially, I'm only a few weeks in and we have some cool new social properties already launched and a few more to come in the weeks ahead. Just last week we launched our mini app on WeChat with marie claire China and in just a week we had over 300,000 views. The beauty of digital is that there are always new technologies launching so the opportunities are endless.
Q.
What are you looking for from PRs – and what kind of pitch would get an immediate response?
Pitches always need to be timely and relevant exclusive opportunities (such as interviews, videos, images) will always get a faster response.
Q.
Do you prefer email or phone pitches, and what is the best time of day/day of the week to catch you?
Always email! Tuesday and Wednesday are best as I've got myself organised for the week on Monday and then things tend to get away from me in the later half of the week.
Q.
During your career, what has your experience been like working with PRs?
Pretty much always Fantastic. There's been a great mutual respect that allows the best opportunities to flourish.
Q.
Do you attend many media events and if so, what kind?
I've been out of action for the last year as I've been on maternity leave, but in my new role across marie claire, InStyle & BEAUTYcrew I expect I will be attending a whole range of events across all categories such as fashion, beauty, travel and auto.
Q.
What do you love about your job?
No two days are alike. And also I love that there's always a new technology in digital that allows us to push the boundaries with the type of content we're creating.
No two days are alike (!) and there aren't enough hours in the day.
Q.
Describe a typical day.
Every day is different but I like to get in early (between 7am and 8am) to get on top on my inbox and plan my day. After that I'd usually have a bunch of internal meetings, perhaps a client presentation and attend a launch or two. My favourite days are in the studio shooting stills or video.
Q.
If you weren't doing what you do now… what would you be doing?
I'm a sucker for interiors and renovating. It drives my husband a bit nuts: if I ever get five minutes of downtime I'm planning the next project for the house. If I had limitless money, I'd love to renovate and restore houses. From the planning and designing to sourcing materials and physical work, I love every stage (except cleaning the paint brushes!).
Q.
Your Socials: (Email/Instagram/Twitter)