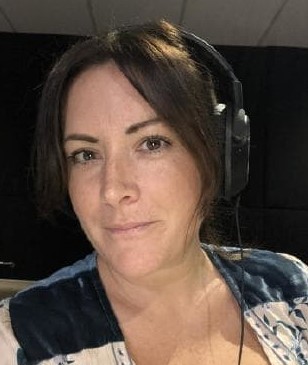 Q.
Give us a snapshot of your career to date and an overview of your current role?
I'm a digital journo through and through, having started my career just as the online wave was exploding. I've got 10 years of experience working for various lifestyle publications and have been with Newscorp for the past 6 years. My current role as Commissioning Editor for the women's network is a total dream - I get to work with an amazing team of savvy women and excellent writers, exploring subjects that I'm passionate about. It's my job to source the heavy-hitting articles that you just have to click on, from real life stories that move you, to new sex trends you'd never even heard of and hot takes on news everyone's talking about.
Q.
What are you looking for from PRs – and what kind of pitch would get an immediate response?
I get a huge volume of pitches from both freelancers and PRs, so as much as I try to wade through them each day, sometimes they get buried. The best way to ensure you get a quick response would be to make sure the pitch is on brand for the publication, and to craft a clever hook that our audience would love. One example of a great pitch I recently ran was from The Iconic - there was a $35 skirt that was selling out as this season's hottest trend. It was simple, niche enough to be newsworthy and very on brand for our readers.
Q.
Do you prefer email or phone pitches, and what is the best time of day/day of the week to catch you?
Ew never the phone! As an (admittedly ageing) millennial I abhor the phone and it means having to make a snap decision on something I'd prefer to think about in my own time or discuss with my colleagues. An email is perfect and gives me the chance to get in touch with the questions I have once I've had some time to collate them.
Q.
During your career, what has your experience been like working with PRs?
Great! Most PRs are bloody hardworking, organised and friendly - some fabulous working relationships and friendships have grown over the course of my career.
Q.
Do you attend many media events and if so, what kind?
Not as many as I would like to, because the world of digital is so fast-paced that I never seem to have enough hours in the day. That said, I think getting out and about to press events is invaluable when it comes to making real connections with people and it's my new year's resolution to get out of the office and into the world a bit more this year.
Q.
What do you love about your job?
Pretty much everything. I feel grateful all the time that I landed in a career where I get paid to work with dazzlingly clever and funny women, and where I'm allowed to spew my opinions on the internet and get actual cash money for my troubles. Pinch me.
Misogynists in the comments section.
Q.
Describe a typical day:
I start super early so that I can be home in time for daycare pickup - so by 7am I've made a (fruitless) effort to get through my inbox, planned out my stories for the day and usually written half an oped in my head. The rest of my day will be split between writing, editing, editorial strategy and reading/commissioning pitches.
Q.
If you weren't doing what you do now… what would you be doing?
I would be a dermatologist specialising in pimple-popping. I find it strangely soothing.