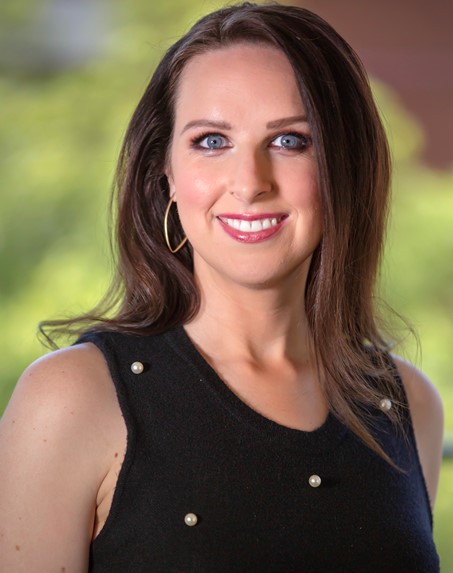 Q.
Give us a snapshot of your career to date and an overview of your current role?
I'm American, so I started my journalism career in New York. After an internship at CosmoGirl, I started out as an editorial assistant at J-14 (a popular teen entertainment magazine) and rose through the ranks there, eventually becoming Executive Editor.
I then landed a dream role at Us Weekly where I worked for two years as Senior Film Editor, booking talent, conducting interviews and producing long-lead movie packages. I also edited numerous cover stories, including overseeing exclusive reporting on major pop-culture moments.
In 2016, I relocated to Sydney (with my Australian partner) where I started my Aussie career as the Editor of Nine's entertainment site TheFIX, now 9Honey Celebrity.
Since 2018, I've been the Managing Editor of E! News Australia and Bravo New Zealand at NBCUniversal in Sydney. Essentially, I launched E! News' digital venture from the ground up in Australia and now oversee our editorial team and strategy. We're averaging 1.7 million uniques a month in Australia and cover everything from the latest Married at First Sight Australia drama to what's on at the Sydney Opera House.
Q.
What are you looking for from PRs – and what kind of pitch would get an immediate response?
Brand familiarity! Get to know E! News and what kinds of content we produce. If it's a talent-based pitch, someone who's relevant for our audience and can add value to the site through an interview or video content. If it's a product, explain to me why this particular item or brand might be of interest to our audience. Is it trending? Have local celebs been seen wearing/using it?
Also, generic bcc pitch emails will almost always go unanswered. Speak to me (and spell my name right, please)!
Q.
Do you prefer email or phone pitches, and what is the best time of day/day of the week to catch you?
Email, 100 percent. I answer my email 24/7 and aim to get back to you even if it's not quite the right fit for us.
Q.
During your career, what has your experience been like working with PRs?
PRs are absolutely essential to my job. Entertainment media doesn't exist without them. I love working with publicists who are passionate about the movies, shows, and talent they represent, and it's the best feeling to come up with amazing content that benefits us and them.
Q.
What do you love about your job?
It's exciting to be involved in a lot of internal liaising across departments and working on big-picture digital strategy here at NBCU, but I'll always be a journalist at heart. Nothing gives me more of a thrill than booking an interview, having a chat and then turning it into content I'm proud to have created.
The great thing about E! News is that it's an incredibly respected global entertainment brand. Readers know they can trust us for accurate celebrity news, and being able to produce that on a local level for our Australian audience is truly an honour.
Q.
If you weren't doing what you do now… what would you be doing?
Growing up in Florida, my childhood dream was to be a marine biologist and work with orcas. So maybe that? But I don't love the smell of fish, so I'd more likely be living in L.A. writing romantic comedy screenplays.
Q.
Your Socials: (Email/Instagram/Twitter)