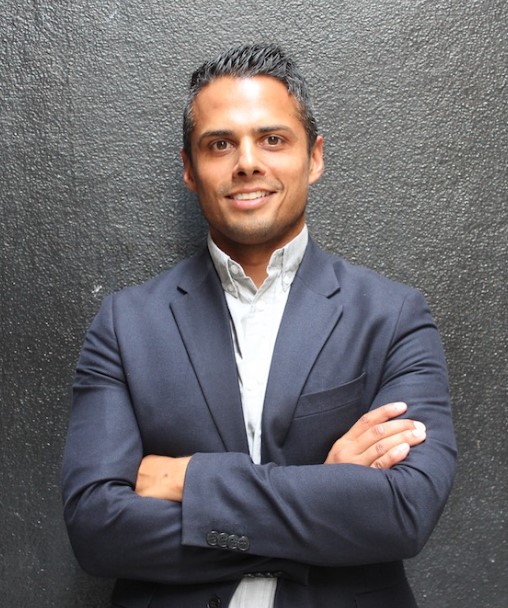 Q.
Describe your journey in a nutshell:
After studying a degree in Linguistics and then a Masters in Tourism Marketing I started my career client side at the City of Melbourne working in several roles across destination communications, tourism and events. In 2006, I relocated to London, where after a few short term marketing contracts took up a role agency side as Account Director overseeing a range of clients including Oxford Street and Regent Street in London's West End and film clients including Disney and 20th Century Fox. After 4 years of heading up major events including the Christmas Lights Switch Ons for these world-famous streets I returned to Melbourne to head up Melbourne's brand marketing at Tourism Victoria. After 3.5 years there, and a short stint in radio, I took over the GM role at Kreate Australia, and over the last 4.5 years have diversified the agency's offering and am now the co-owner of the Australia and New Zealand businesses.
Q.
What do you think your business and your team excel at?
We are a multi-service agency across three key pillars: experiences, communications and people. Our Communications team are experts in the tourism, destination marketing and retail/hospitality space and our Experiences and People teams excel in creative consumer engagement, activations, pop-up stores as well as sampling and roadshows.
Q.
What brands are you currently working with?
Across the agency we currently work some really exciting clients from global brands to local start ups. Some of these include West Hotel Sydney, Bacardi, Hilton Fiji and Double Tree by Hilton Fiji, Campari, Collins Street Precinct Group, GPT, Bulgari, Optus, Farmer's Daughters and Roamni.
Q.
What's a recent campaign you are super proud of because you either came up with a big creative idea; worked with a minimal budget; or exceeded expectations?
Probably my highlight campaign from the past would be Melbourne Remote Control Tourist at Tourism Victoria which went on to win a heap of awards. One of the more recent campaigns would be the "Disconnect Unthink" activation we created for our client West Hotel at the Festival of Dangerous Ideas - where we suspended a giant botanical installation in the old shipbuilding yards at Cockatoo Island and gave visitors a truly relaxing space to 'unthink' all the intense ideas of the festival.
Q.
What are the greatest challenges the industry is currently facing?
Challenges are just opportunities to continue to adapt and something I think we are all working through is the growth in individual digital influencers as a media channel over traditional media channels and how best to report ROI and track results.
Q.
What do you love about the industry and your business?
I love that despite the more common trends in our personal lives of reduced face-to-face friendships, our industry is still very much about nurturing relationships the old fashioned way. Some of the best projects we deliver are those cemented in true collaboration and partnership. From a business point of view, I love that I work with a team of passionate people who all feel as invested in the business as I do.
Q.
What do you tear your hair out about?!
I have come to learn how to be Zen and balance what is worth getting upset about! However, if I am allowed one whinge, it would be what I call 'professional ghosting' – when you put a significant amount of work into a reactive proposal, pitch or strategy only to never hear back from the client/potential client that requested it. As a small business owner, it's about learning when you should and shouldn't focus on a response to brief – will they call you back?
Q.
What's your greatest career achievement to date?
In 2009 I led a project for Disney where the brief was to simultaneously build a stage in the middle of Oxford Circus (in less than 2 hours) and get Spandau Ballet to perform on the steps of St Paul's Cathedral – no one thought it could be done, but we got there!
Q.
And your worst disaster!
All handled effectively, discretely and with minimal outside knowledge ;)
Q.
What's next for you & the business?
We are one in year into our fully integrated offering across Communications, Experiences and People and with a lot of exciting projects in the works, I see the agency continuing to grow and flourish across Australia.
Q.
If you weren't doing this, what would you be doing?
Either permanently travelling the world or full-time advocating for social justice – probably a combination of the two…. There's still time for both.