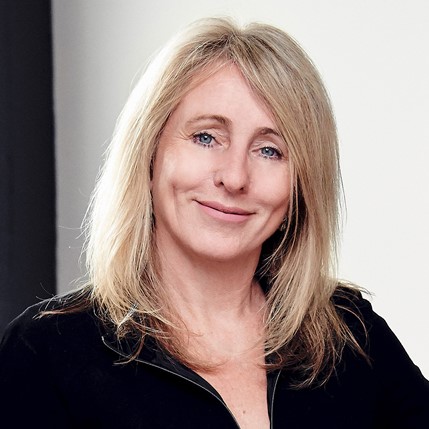 Q.
Describe your journey in a nutshell:
I guess I am an accidental PR. At university I dreamed of being an academic and was about to start my PhD when I landed a job in journalism. This led to a long stint as a reporter with The Age.

After having kids, a friend convinced me to get into business for myself. It was the start of the dot-com boom and together with my husband's then very small digital agency, we landed a $1m contract to manage content for a car website start up. It was crazy times.

We survived the inevitable dotcom crash and built Icon into an integrated agency, adding a dedicated PR function about eight years ago. From there the business has grown into an integrated creative services agency with over 40 staff and offices in Melbourne, Canberra and Sydney. Technically I am the Managing Director but I still take a very active role on all our client accounts, particularly with the complex and challenging issues and brand management projects.
Q.
What do you think your business and your team excel at?
While other agencies talk integration, at Icon it is in our DNA. Our digital, creative and PR teams work incredibly closely together, allowing us to leverage earned, paid, owned and shared channels. It's this type of thinking, coupled with omni-channel execution, that gives us our point of difference.
Q.
What brands are you currently working with?
We have a real mix of corporate, government and international brands. We're fortunate to work with many 'blue chip' government brands like Department of Defence, Department of Foreign Affairs and Trade, and the Department of Veterans Affairs. We have a big health practice that includes brands like Primary Health Networks and the NDIS, while our consumer team work on a mix of international and local brands including Childs Farm, Tommee Tippee and Gro. And we're super excited to announce a host of recent wins in education (Melbourne Polytechnic), fintech (Airwallex) and solar energy (Q CELLS).
Q.
What's a recent campaign you are super proud of because you either came up with a big creative idea; worked with a minimal budget; or exceeded expectations?
It's hard because you love all of your 'children' but our recent (and upcoming) campaign for Yarra Trams, 'Tram Coach', is out of the box. Tram Coach has become a real Melbourne Icon and the campaign is a perfect example of Icon's integrated thinking and creative approach to PR. We're achieving measurable behaviour change – and engaging commuters in safety messaging at the same time. Win win.
Q.
What are the greatest challenges the industry is currently facing?
Relevance. I am a huge advocate for the power and importance of public relations as a leading creative service. Hand-in-hand with the declining relevance of paid media (why would you bother to advertise on free to air when everyone is streaming content on demand) PR is in prime position to 'own' the relationship with consumers and define brand narratives. The industry faces both a challenge and an opportunity to lead creative solutions and build brands, rather than be an after-thought of the marketing department.
Q.
What do you love about the industry and your business?
That every single day is different – and I get to work with some of the best creatives in Australia. The buzz that comes from bringing creative, digital, communication and planning heads into one room to workshop a solution is really exciting. I am always amazed by the quality of work my team produces.
Q.
What do you tear your hair out about?!
Clients who refuse to listen to advice, then complain when things don't turn out the way they want. Thankfully that's pretty rare – and we tend to part company before things get awkward.
Q.
What's your greatest career achievement to date?
Creating a thriving workplace and career destination for my staff and my two kids, both of whom are working at Icon while completing their university studies. It's an absolute joy to come into work and see them hold their own amongst their peers.
Q.
And your worst disaster!
Taking two months leave 15 years ago and coming back to find the guy we left in charge hadn't done any invoicing. Oops!
Q.
What's next for you & the business?
NSW is our next focus area, following on from the success of our Canberra digital start-up last year. NSW is a tough market and we're looking to partner with other agencies to drive expansion.
Q.
If you weren't doing this, what would you be doing?
Property development or truffle farming. Preferably both.