Chrissie Goldrick - Media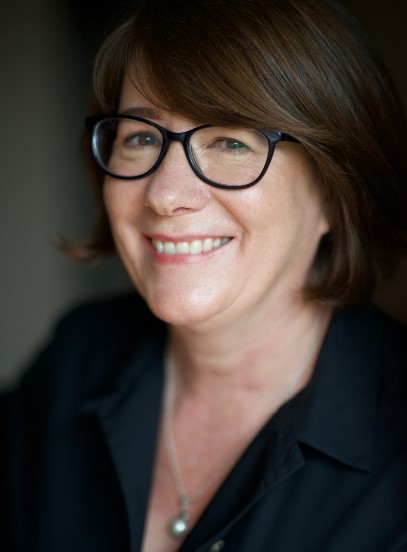 Q.
Give us a snapshot of your career to date and an overview of your current role?
I started out in the newsroom of ITN in London in the early 1980's monitoring the wire photo feed and supervising the in-house photographers. In my first couple of years there we covered the Falklands War and the royal wedding of Prince Charles and Lady Diana Spencer which gave me a taste of the pressure of covering live events round the clock. I worked there for six years. This led me to work on a couple of national newspaper startups in the later years of that decade setting up their photo desk operations from scratch.

I migrated to Australia in 1993 and, after spending a couple of years doing picture research for commercial clients at the State Library of New South Wales working part time (I arrived here with three children under the age of 9), I applied for a role in the photo dept of Australian Geographic in 1998. In my time here I have worked as picture editor, managing editor of the commercial division, deputy editor of the Australian Geographic journal and for the past six years I've been editor in chief of the AG brand.
Q.
What are you looking for from PRs – and what kind of pitch would get an immediate response?
The pitch needs to be personalised to me and needs to understand the kind of subject matter that AG covers. I am also looking for first dibs on some opportunity. Importantly when it comes to events, we have long lead times and the PR needs to know how long we need to be able to turn a story around.
Q.
Do you prefer email or phone pitches, and what is the best time of day/day of the week to catch you?
Email is best. Later in the week works best.
Q.
During your career, what has your experience been like working with PRs?
They are invariably among the hardest working people in the media. Always helpful, creative and quick to respond.
Q.
Do you attend many media events and if so, what kind?
We don't do group media famils. We prefer to attend travel opportunities, for instance, among regular guests and travellers so that we can interview and include those people in our stories.
Q.
What do you love about your job?
I get to celebrate all that's wonderful about Australia every day of the week. What's not to love!
Reporting on the ravages of climate change, pollution and crashing biodiversity.
Q.
Describe a typical day:
Each magazine is produced on a 8-week cycle. Each day is a mix of preparing future content like sorting through story ideas, briefing writers and photographers, putting the magazine together in terms of working with the story editors and designers to layout and add elements to stories on the page and working with advertising clients to create branded elements.

There are often client meetings to attend and events to organise such as our big annual awards ceremony. We also publish many books and educational resources. I usually produce or edit one large coffee table book per year. Right now I'm working on a large historical photographic book.
Q.
If you weren't doing what you do now… what would you be doing?
Teaching people to sing.