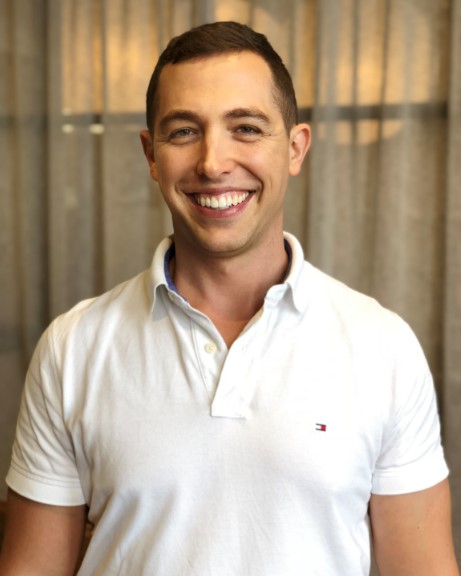 Q.
Describe your journey in a nutshell:
In 2005 I fell into theatre PR by accident. I had just moved from Sydney to Melbourne to do further study and needed a part time job, and was recommended to Peter Bridges (BridgesPR). Little did I realise how significant that job would be! I ended up working for BridgesPR three times between 2005 and 2014 on absolute dream accounts including The Lion King (client: Disney), Priscilla the Musical (client: Backrow) and King Kong (client: Global Creatures).

Between stints at BridgesPR, I worked for live entertainment producer Paul Dainty. Seeing entertainment from the producer's perspective was a revelation because suddenly you knew how much it was costing to keep the lights on at Jersey Boys or Hairspray. It was an amazing experience that would come in handy when I ended up at Screen Australia.

In 2014 I won the Diversity (green card) Lottery to relocate to the USA, so moved back home to Sydney to await my VISA to arrive….but it never did. Turned out my year was over-subscribed and I was at the back of the queue.

In the meantime I'd taken a temp gig at Opera Australia (OA) to head up the PR for Madama Butterfly on Sydney Harbour. Lucky for me Imogen Corlette and Georgia Rivers at OA took a punt on the guy that had only seen one opera before! So I stayed in Sydney and would end up going back to OA twice over the next two years.

In between gigs at OA, I ended up working for the amazing Anne Johnston at the Children's Cancer Institute. Anne let me run their inaugural Build for a Cure campaign led by Scott Cam (The Block), which involved building a house in 21 days to raise money for life-saving research.

Soon after, a short contract came up at Screen Australia. That turned out to be another life-changing opportunity, because by 2016 I was the Senior Manager of Communications. My current role involves managing a team of seven across PR, content (written, video, podcast), website, social media, events and corporate comms.
Q.
What do you think your business and your team excel at?
When I joined Screen Australia in 2016, the Communications department was fairly new. The team needed to do all the heavy lifting in promoting Australia's screen industry, without any traditional marketing or advertising support.
Necessity really has been the master of invention, so I'd say my team's key strength is doing a lot with a little.
Between the eight of us we announce over 300 pieces of funding a year plus research reports and initiatives, run industry events and screenings, manage a 110k+ social media community, a website which contains an IMBD equivalent (
The Screen Guide
), promote Australian works overseas, and publish a constant stream of free industry resources (via
Screen News
).
We have no choice but to be willing to blur the lines between our individual roles, and work as one. Even though that agility was born out of need, it's actually been a fantastic way to build a strong team and to be able to offer work experiences staff would not get in compartmentalised workplaces.
Q.
What brands are you currently working with?
The start of the year for us has been dominated by northern hemisphere activity, starting with G'Day USA in January then our (
record-breaking
!) six film contingent at Sundance. Our Berlin Film Festival selections have just started coming through for February, including Damon Gameau's new feature documentary 2040.
At home the first 2019 title to market was
Bloom
(Stan) followed by
The Family Law
series 3 (SBS), and
Storm Boy
is in cinemas this week (Screen Daily said it "flaps its way into viewers' hearts like its intrepid pelican hero" #Plug). Lots of new is TV coming this year, including Bad Mothers (Nine), Lambs of God (Foxtel), Australian Gangster (Seven), Five Bedrooms (Ten), Black B-itch (ABC) and The Hunt (SBS).
Q.
What's a recent campaign you are super proud of because you either came up with a big creative idea; worked with a minimal budget; or exceeded expectations?
2018 marked 25 years of Screen Australia's Indigenous Department which was a significant cultural milestone that had complex messaging to convey.
There was much to celebrate, including a remarkable turnaround in Indigenous representation on screen. But we needed to counterbalance this with the fact the Department's accomplishments were hard-won and the product of a whole eco system of people working both within and outside of Screen Australia.
In planning the campaign, we wanted to give the anniversary the weight it deserved, so it was decided the 25th 'birthday' would last all year.
Our campaign started in 2017, digging through the archives and talking to Indigenous creators in order to publish a series of media resources, plus made-for-social videos and interviews throughout 2018. We then used
Sweet Country
, the ABC's
Mystery Road
series and documentary
Black Divaz
as case studies to explain why the funding model had been so successful.
Other campaign plot points included a retrospective staged with the
Sydney Film Festival
, a
creator contingent to LA
and the announcement of
special anniversary funding
.
Most importantly, we wanted to provide the Indigenous screen community with an opportunity to physically come together to mark the occasion, so we staged a showcase event in August at Carriageworks. Creators came from all over Australia and it was an amazing moment in our cultural history. Most of the traditional PR was centred around the showcase (including a media call), and it was only part of the campaign that had a budget.
In measuring the campaign, the Indigenous Department were less interested in traditional metrics like clippings and mentions, and more interested in qualitative feedback from their key stakeholders - the Indigenous screen community. There was sense Screen Australia had appropriately and sensitively recognised 25 years of hard work and the campaign had rightly highlighted the creators rather than the agency itself. A lot of the feedback was incredibly moving, and I know my team felt privileged to work on the campaign.
It also sparked important conversations about how to continue to support and develop the Indigenous filmmaking community.
Q.
What are the greatest challenges the industry is currently facing?
I'm going to be a total Pollyanna here and say it feels like communications industry has really hit its stride in the last 18 months. I think the penny has finally dropped that media relations is only a part of what we can do, so now you've got clients (in our case, creators) seeking out communication professionals or comms agencies as their first stop.

The challenge will be staffing this new model – good people get snapped up very quickly.
Q.
What do you love about the industry and your business?
Our screen industry is essentially a good news story – Aussies have a lot of affection for their favourite titles and characters, and internationals know us because of our screen content (exhibit A:
Son of Dundee
).
So when you're working with Australian producers like
Buyna Productions
(Sweet Country, Mystery Road), their passion is infectious and you can't help but want to work hard for them. And communications has such tangible outcomes, so it's a pretty rewarding loop to be in.
Q.
What do you tear your hair out about?!
Shrinking entertainment and arts sections in the media!
Q.
What's your greatest career achievement to date?
One of the first things I needed to do when I came to Screen Australia was to launch the Brilliant Careers and Stories portion of the Gender Matters program. It ended up being the biggest media moment in the agency's history, and I was incredibly proud to be able to contribute to the agency's championing of female talent.

Working for the Children's Cancer Institute's was pretty amazing too. It's hard not to be moved by those kids and it certainly puts purpose to the keyboard when you're banging out media releases.

I'd definitely recommend doing a not-for-profit stint to anyone considering it.
Q.
And your worst disaster!
Early in my career I got to work with a very famous film star who was a lovely guy, but unfortunately he did not care for the media. Cue radio interview walk-out where I had to chase him down the street to get him to come back. Followed up by a very awkward live TV interview where the poor host basically interviewed herself as my mate gave one-word answers.

Funny in hindsight. Horrifying for 20-something me.
Q.
What's next for you & the business?
Inclusion is definitely the theme for our industry. It ramped up 2-3 years ago in Australia, and now we're just starting to see the fruits of that early work. For instance, the results of three years of Gender Matters will be reported in August and that'll be a really interesting progress tracker (if you're interested, the latest data is
here
).
Signs of positive change are definitely starting to appear, so I'm quietly confident in the next 12-18 months we'll start to see the pace of improvement pick up.
Q.
If you weren't doing this, what would you be doing?
I'd probably be a writer. Or trying to get a job at Eurovision (I'M OBSESSED).