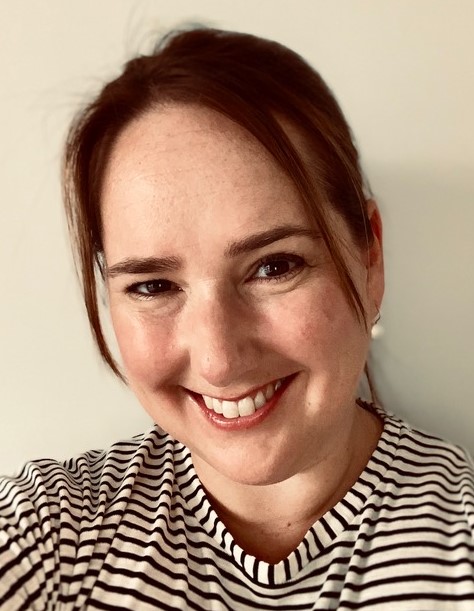 Q.
Give us a snapshot of your career to date and an overview of your current role?
I had been a political staffer for 11 years and then at Woolworths for five years - always with a focus on media relations, corporate/financial comms and issues/crisis management. These days I'm the founder and CEO of
The Squiz
, a free weekday email newsletter and podcast that is your shortcut to being informed about the news.
Q.
What inspired you to start 'The Squiz'?
Having been a news junkie for work and pleasure for many years, I believed there was a way to help busy people stay in touch with what was happening in the world in a way that was engaging, a bit irreverent, but factual and without opinion.

My best mate from school, Squizzy (her surname was Taylor…), is the person I have in mind when I'm writing it. She's smart, funny and busy with four kids. She doesn't need anyone to tell her what to think - just give her the info and she's good to go. And if I can make her laugh on the way through, that's a bonus.
Q.
What kind of content are you looking for?
The major headlines and conversation starters. Our point of truth is what's running in the media and getting traction. We don't break news in The Squiz.
Q.
Tell us about your podcast?
The brilliant Kate Watson and I record the podcast at 5am every weekday morning. There's no rehearsal, it goes out pretty much as-live in an 8-minute run down that's ready for you at 6am. It's perfect to get you across the news headlines while you're getting ready for work, on your morning commute, or doing some exercise. And we're independent of all the news outlets so you know you're getting a good snapshot of what's running that day.
Q.
Do you attend many media events and if so, what kind?
We have an incredible database of impressive, educated, professional people (75% of whom are women) and we're looking for partners who, like us, can make their lives easier. We'll be getting out and about a lot more in 2019 as we continue to unpick who is a good fit for our subscribers.
Q.
What do you love about your job?
We're building something from scratch that's not really been done in Oz before, and the signs that it's going to work are there. It's an incredibly exciting opportunity.
Funding a startup = restriction to $10 wine selections.
Q.
Describe a typical day:
3.30am - up to review the news, finalise the email draft for sending at 6am.
5am - record the Squiz Today podcast with Kate Watson
6am - send the email
6.30am - possibly a radio spot to talk about what's in the news today
7am - ...and breathe for a couple of hours. Take my mate Tucker (a Frenchie) for a walk.
9.30am - back to work. The Squiz is the three of us and we work closely on content, commercialisation and subscriber engagement. During this time we'll also have our meetings on business development, progressing tech builds, or catch ups with contacts to stay connected to the outside world.
2-7pm - review the news of the day and draft version one of the morning email.
9pm - lights out.
Q.
If you weren't doing what you do now… what would you be doing?
I'd probably be in a good corporate job that I didn't really want.