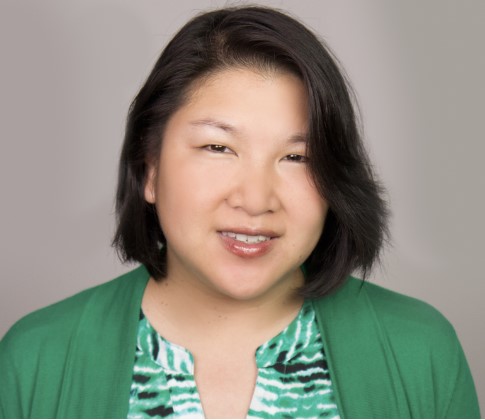 Q.
Give us a snapshot of your career to date and an overview of your current role?
I grew up near Baltimore as a pop-culture obsessed teen in the '80s (yes, this means I've kept the Newsweek cover with Boy George and Annie Lennox on it together in the exact same makeup!) I was also a journalism nerd who loved All the President's Men. Naturally, this meant I had to have a career in magazines.

After graduating with a bachelor's degree from the Medill School of Journalism at Northwestern University, I worked for People Magazine for 18 years as an Entertainment Reporter, Writer and Associate Bureau Chief, eventually becoming the Assistant Editor overseeing television features and profiles in Los Angeles.

I left People in 2011 to move to my husband's hometown of Sydney, where I freelanced for People, Watch!, AdNews, Empire and Who before joining Who's staff in 2016.

This August, I became Features Editor at TV WEEK and TV WEEK Close Up, where I still get to write profiles but I also oversee pieces involving scripted series, on-demand programming, movies and tours.

During the northern summer, I return to my alma mater to teach a week of magazine writing and reporting courses at the Medill-Northwestern Journalism Institute, a five-week residential journalism camp for rising Year 12 students.
Q.
What are you looking for from PRs – and what kind of pitch would get an immediate response?
I'm looking for something special, newsworthy, not commonly known, inspiring, intriguing or irresistible about an actor or a creative talent that would turn an interview into an engaging profile.

Aside from that, and a pitch clearly tailored to TV WEEK, I love the 5 Ws, and in this order: When, Who, What, Where and Why.

When, so I know if this is something I can get into the magazine before deadline. Who, so I know if the people are the right fit for our weekly or monthly publication, and in what section. What, so I get a sense of the overall project. Where, so I know if it's something that we need to cover in person or can handle on the phone. Why, so I can hear the rep's take on the story. If you're really enthusiastic, that helps a lot.
Q.
Do you prefer email or phone pitches, and what is the best time of day/day of the week to catch you?
I prefer email – I check all the time, so send whenever you'd like. As for my responding to a pitch, that all goes back to the 5Ws listed above.

If something is urgent, though, like an actor from a series is in town from the US and you just found out and there is only a limited window of time to talk to that person, then give me a call.
Q.
During your career, what has your experience been like working with PRs?
Overall, it's been very good. But access in entertainment demands a great working relationship between journalists and PR, one where both understand each other's goals, obligations and ethics.

There are fewer handlers in Australia, though. In the US, for example, one ensemble drama may have PR from the network, the production company, an outside firm and each individual actor reaching out to a reporter for coverage.
Q.
Do you attend many media events and if so, what kind?
I try to attend as many beat-related events (TV series launches, upfronts, etc.) as I can. In general, I always want to go to events where I can meet the PR teams I've been speaking to on the phone, put faces to names, and really get to know them.
Q.
What do you love about your job?
That I get to revel in pop-culture minutiae on a daily basis.
That I get to be a storyteller.
That I am surrounded in the office by people who also love storytelling and pop culture in equal measure.
That I get to interview fascinating people.
That I get to share their insights with the broader world.
That I don't have to do maths (often).
In my head, I have been going to the gym for years. The reality shows that I have not.
Q.
Describe a typical day:
I spend time preparing calendars and internal pitches for meetings, going over story budgets, then research and conduct interviews. I will work with writers on copy and line-edit stories. I will also send briefs to freelancers for future pieces. Usually there is transcription and writing involved. Also, I will send and receive many, many, many emails. But a typical day also makes me smile – I'm always grateful to have this fantastic job and a long, wonderful career.
Q.
If you weren't doing what you do now… what would you be doing?
I have never thought of doing anything other than what I am doing now. It's like Liam Neeson in Taken – I have a particular set of skills. I did once dream of becoming an album cover artist, though. I guess the closest thing would be guest programming Rage.

I wrote this on my website: I've interviewed Wiggles and wrestlers, Survivors and swimmers, and famous actors and infamous socialites. I've covered red carpets, Olympic Games and reality weddings. I travel yet have more to explore; I teach yet have more to learn. I love what I do.