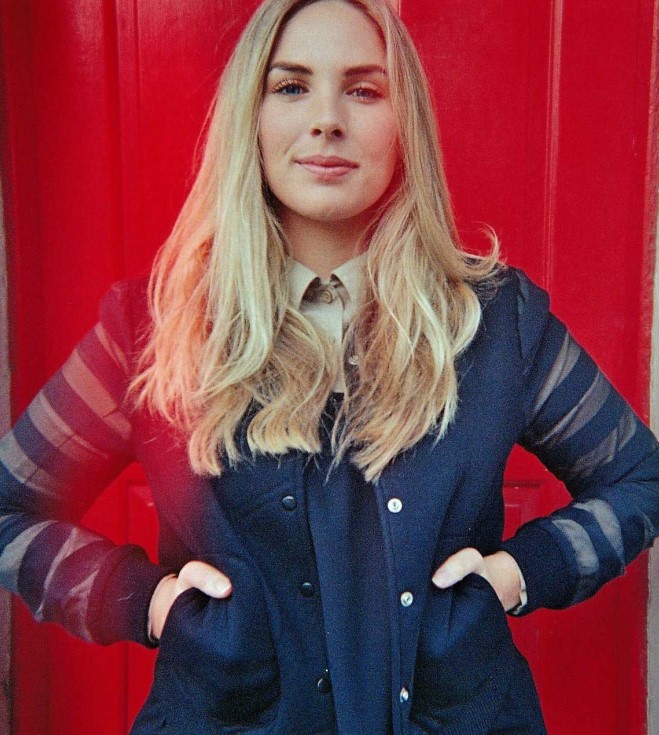 Q.
Give us a snapshot of your career to date and an overview of your current role?
I started out as a freelance Fashion Stylist Assistant, working alongside photographers, PRs and makeup artists on shoots. I then jumped ship to a boutique publisher we worked with, where I was introduced to some incredible journalists and editors who are still making waves in the industry today. I even did a stint at a media agency, where I quickly realised I needed to be in a creative role.

I wound up working at a Travel Industry publication, where I went from Assistant Producer to Acting Publisher in less than two years, and cut my teeth writing and editing copy, and managing a website. I then travelled the world for almost four years, freelance writing and taking original photography for publications like CLEO, Bride Magazine, AWOL, The Upsider, Pedestrian, RedMilk Magazine and more.

Once back on Australian soil, Junkee Media asked me to take on an exciting native publication, The Cusp. I was the Founding Editor of that brilliant site, before taking a break to freelance and consult for brands on native content. A freelance contract at Nine led to my current role as Homes editor, where I work alongside some incredible journalists, creatives and presenters.
Q.
What are you looking for from PRs – and what kind of pitch would get an immediate response?
It's difficult to respond to many of the PR emails we get (sorry!), but you'll have a higher likelihood of a response if you think about your product from a native perspective – make the content or idea good enough that the reader doesn't mind it's linked to a brand or product.

Sending a presser with images of product will rarely be picked up, unless it's for a gift guide. Instead, ask yourself how people use or consume the product/brand you're trying to pitch, what experiences the product may work well with naturally, who the publication is you're pitching to, and what their audience is like. Once you have those elements in mind, pitch a story or idea to an editor as opposed to a product.

Make it as easy as possible for time-poor editors – we're more likely to pick up content that's been pitched to suit our audience and publication, and ideas with a 'hook'; a reason someone just has to click.
Q.
Do you prefer email or phone pitches, and what is the best time of day/day of the week to catch you?
Always email. And avoid sending anything on a Friday afternoon or Monday morning if you really want a response.
Q.
Do you attend many media events and if so, what kind?
I don't attend as many as I'd like, mostly because digital is so busy and fast-paced, it can be extremely difficult to get away. Having said that, there are PRs and brands you develop relationships with over time that you always try to support.
Q.
What do you love about your job?
I get to meet lots of wonderful people and work with a bunch of legends, including some well-respected journalists in our industry. Being able to create on a daily basis is also a major plus.
Digital is fast-paced and it's hard to 'switch off', it also means you can spend a lot of time at your desk (and addicted to Chartbeat!)
Q.
Describe a typical day:
We start at 8AM with a 'sweep' for ideas and anything breaking in our verticals. We then head into an editorial meeting to run through and pitch our content ideas to our Managing Editor. After that, the publishing begins! I also will spend the day fielding emails, and depending on the day, working on video shoots or brainstorms, interviewing talent – a variety of ad hoc things.
Q.
If you weren't doing what you do now… what would you be doing?
I'd be travelling and photographing the world, then sharing those experiences as multi-platform content. I'd also indulge in healings, adrenaline spiking adventures, anything food-related and trying to learn many skills and absorb as much knowledge from the globe as possible.