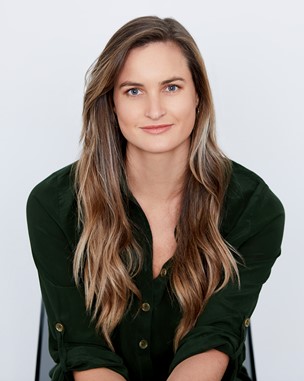 Q.
Describe your journey in a nutshell:
I started out as a model at the ripe old age of 14. I spent 10 years in the industry which took me across all parts of Australia and the world, living and working abroad. I eventually came home to finish 2 degrees in Law and Banking and Finance and graduated successfully, although with no real passion towards either of those two industries. I'd always known the modelling industry and was so accustomed to everyday being different, creative and engaging, that sitting behind a desk in the corporate world didn't sit too well with me (I love a good pun).

I thought about what I would change if I could go back, and I kept coming back to my agents - such a pivotal part of a successful modelling career, despite having countless agents over the years, I could only name 1 or 2 who I felt had my best interests at heart.

So, I carried down that path, and reached out to 1 of those 2, Taryn Williams. I expressed my interest in starting a Melbourne Division for her existing Sydney business, and well, the rest is history. Taryn took a chance on me to create something she'd never had the physical capacity to do, and 5 years on, the Melbourne Division of WINK Models is steaming along.

2 years into my journey with WINK, Taryn offered me a director position and ownership in the company. That was 3 years ago now and I couldn't be happier to be steering a ship that I'm so passionate about and so proud of. WINK now represents almost 700 models Australia wide and we do almost all facets of talent and modelling work - from TVC's and global print campaigns to fashion week runways, VIP events, experiential campaigns and brand ambassador work. We've got offices in Sydney and Melbourne and a team of HQ staff that are also incredibly passionate about their roles and the industry.
Q.
What do you think your business and your team excel at?
Everything! But maybe I'm a bit biased. We excel at talent. We excel at customer service and getting sh*t done. For every single job we do, we become an extension of the brand we're working for. We understand just how important it is to have the right staff, models and talent on a campaign, as that's the first impression a customer gets of a brand. We're all hustlers at heart and professional jugglers to make sure no detail is missed, and every element of a campaign is executed to perfection.
Q.
What talent/brands are you currently working with?
It's always such a variety, which is one thing I love most about my job. This week alone (and it's only Thursday) we've worked with Heineken, DFS, Lexus, Leona Edminston, Zimmerman, Woolworths, RODE Microphones, Whitehouse, Tim Tams (a personal fav), Bra's N Things, Chanel, Gritty Pretty, VS Sassoon, JAG, Victoria's Secret, The Urban List, KFC, Samsung, Priceline, The Iconic, The Morrison and BONDS.
Q.
What's a recent campaign you are super proud of because you either came up with a big creative idea; worked with a minimal budget; or exceeded expectations?
Whilst we don't always get to be part of the creative process of campaigns and are more included when it comes to the execution, we do try to always encourage our clients to consider diversity and inclusivity in their casting as much as possible. We're big believers in our media and advertising representing all facets of the Australian society, not just a select few.

Stemming from this, it was a real proud mum moment when we had 2 of our models with disabilities open Melbourne Fashion Week in September. It brought a tear to my eye to see these amazing and gorgeous models taking part in an element of the industry they never thought possible. It really did make me realise that just a small few can make a big difference, if you believe enough and work hard enough to spread the message (and if you send enough emails to casting directors encouraging them to just CONSIDER the talent and get them in for a casting).
Q.
What are the greatest challenges the industry is currently facing?
I think the concept of the social influencer has really changed the game, along with the constant rise of digital media and the rate at which consumers digest digital media and advertising. We're seeing clients and brands that once upon a time shot twice a year with the seasons, now having to shoot weekly just to create enough content for their consumers to remain engaged.

Social Influencers have also changed the game massively from a talent perspective. Clients and brands now often want to see what audience a model can reach and make use of this in furthering the reach of their campaigns. For us, navigating the social influencer space means representing talent who are both influencers and models, and keeping tabs on the genuineness of their following. We use various resources to make sure their followings are real and engaged, as any faux pas on their behalves (and bought followers) also reflects badly on us.
Q.
What do you love about the industry and your business?
So much. I'm so passionate about what I do! I love being able to be creative, but also using my business brain daily. I love meeting new people who feel the same about making cool sh*t happen and working with amazing clients to create amazing content. Also - who wouldn't love working alongside 700 ridiculously good-looking people every day.
Q.
What do you tear your hair out about?!
Dealing with the Gen Z's of the world who are stuck on Instagram with their phones stuck to their hand but struggle to answer my phone calls. Who knew it was so hard! Lucky, we've built a tech platform we use to manage our talent and ongoing jobs that models can access straight from their phones to communicate with us. We've found it works much better than trying to get a hold of them on the phone!
Q.
What's your greatest career achievement to date?
For me, it has been seeing progress in the industry and seeing our clients like Target and The Iconic embrace inclusivity and diversity in their campaigns, in a beautifully authentic and genuine way and reflecting on the industry. When I first started all those years ago, the true Australian was a size 6 blonde with blue eyes – comparing that to what most media reflects it as now, which is so much more diverse including all sizes, ethnicities, ages and abilities. Knowing I've played a part in making that happen from both the representation as well as the client encouragement side of things is what puts a massive smile on my face.
Q.
And your worst disaster!
To be honest, I can't think of any! Perhaps it's the old 'push to the back of the mind' thing, but I'm also a big believer in finding the silver lining in every mistake and learning from it. Without disasters, we wouldn't learn and grow. So, I don't really dwell too much on what doesn't go right and focus more on what I can learn and do better for next time.
Q.
What's next for you & the business?
So much! We're constantly growing and building upon what we already. We love finding amazing new clients to work with and create content with. For us, 2019 is building upon that, expanding our presence in AUS and potentially (watch this space) taking our awesome passion and business model overseas.
Q.
If you weren't doing this, what would you be doing?
I have another business (with my sister & her husband) that I work on when I'm not doing all things WINK - Golden Grind. It's a turmeric brand and we make a range of turmeric products in the supplements, skincare and superfood categories that we sell all over the world. We recently received exclusive retailing in Selfridges in London which was a real highlight with that business! I'm passionate about health and wellness and Golden Grind lets me put those passions into action.