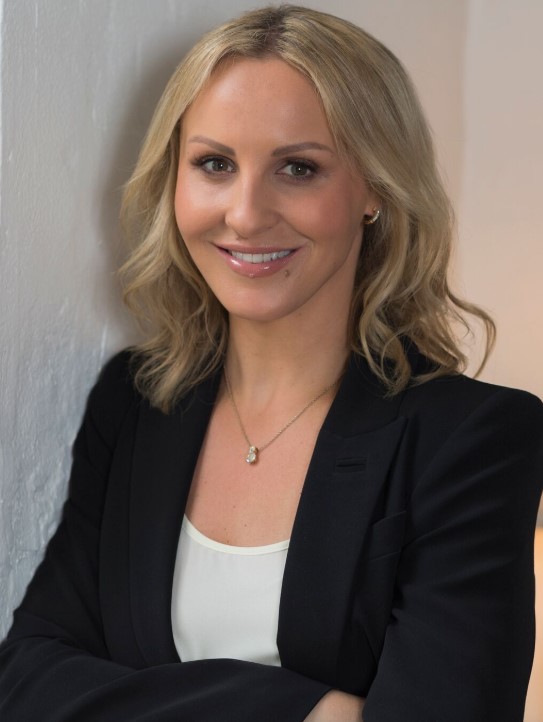 Q.
Describe your journey in a nutshell:
I started out in marketing and brand management while I was studying at University and at the age of 23 cofounded my first business in the healthcare space. I've always had a passion for building brands, telling stories and driving business strategy. The PR Hub is a combination of this passion and seeing an opportunity to help amazing entrepreneurs, business leaders and disruptive brands tell their stories and showcase the way they are changing the world.

I started the business as a side project in 2013 and went full time with it in 2016, which coincided with me becoming a mum. We rebranded to The PR Hub in 2017.
As the Managing Director of The PR Hub, I am still involved in the day-to-day operation of the business as well as being responsible for bringing in new business and creating new opportunities for our clients.
Q.
What do you think your business and your team excel at:
We immerse ourselves within our clients' business and become more than just an external contractor. We spend the time researching our clients' industries and developing a strategy which we relentlessly pursue until we get the results we need.

We understand the importance of confidentiality and our clients know they can trust us with sensitive information.
Q.
What brands are you currently working with?
We work across a variety of industries and often represent both the founders/CEOs as well as the brands. Current clients include Jaimie Fuller (Executive Chairman of SKINS), Taryn Williams (CEO and founder theright.fit and Wink Models), James Spenceley (Chairman Airtasker and VC investor), Cam Northway (Founder of Cocktail Porter & Sweet&Chilli), medicinal cannabis company CannValate, and Adopt Change, a not for profit organisation that advocates on behalf of vulnerable children to ensure they find permanent, safe and loving homes.
Q.
What's a recent campaign you are super proud of because you either came up with a big creative idea; worked with a minimal budget; or exceeded expectations?
The work we do with our not for profit client, Adopt Change and founder Deborra-lee Furness, is a stand out for me because we are impacting the lives of vulnerable, at risk children. There are over 47,000 Australian children living in out of home care, enough to fill the entire Sydney Cricket Ground. These children are living in limbo, without a permanent place to call home, bouncing around the foster care system (some moving up to 70 times) and many unsure of where they will sleep at night.

We have worked on a number of campaigns with Adopt Change in the four years since we first began working with them, including the launch of the Barriers to Adoption research report in September 2017, which not only achieved national television, radio, print and digital media coverage, but engaged with federal government and influenced the introduction of a national enquiry into the barriers faced by children living without permanent, safe and loving homes. We are currently working on National Adoption Awareness Month throughout November (our fifth time) and are pleased to see the support of national and local media outlets, as well as high profile celebrities and ambassadors like Hugh Jackman, Naomi Watts, Jack Thompson, Nicole Warne, Sandra Sully and Angela Bishop, in raising awareness and inviting all Australians to get behind the #AHomeForEveryChild campaign throughout #Yesvember.
Q.
What are the greatest challenges the industry is currently facing?
The merging of media outlets and closing of others is definitely something we're already seeing having an impact on the PR industry. PRs need to be creative about how they define and execute campaigns in order to achieve significant results.

Educating potential clients about how PR fits into their business is an ongoing issue, which I think as an industry we need to become better at addressing. The definition of PR and the services it entails has evolved, but at its core, PR is about the dissemination of information. It is not just about making an appearance on breakfast television or being on the front cover of the paper. It is about creating the best possible strategy to create positive awareness and trust in a brand in order to support the broader business objectives. As an industry we need to get better at educating our clients on the value of PR and what that looks like for them.
Q.
What do you love about the industry and your business?
We are never short on learning in our business, working closely with successful business leaders and entrepreneurs across a variety of industries, ranging from medicinal cannabis through to architecture, venture capital, and digital transformation and technology start-ups. Our clients are at the forefront of their industries, which means we get firsthand insight into leading technologies and business practices that are shaping the future.

It's also an absolute pleasure to be able to help tell our client's stories in a way that people take note and recognise them for the incredible work that they do.
Q.
What do you tear your hair out about?!
Complacency, unrealistic expectations and bad manners.
Q.
What's your greatest career achievement to date?
Navigating my way from 'side project' to full time gig while becoming a mum. In the months leading up to the birth of my daughter I refused to accept that it was going to be the significant life change that everyone kept telling me and it was probably just as well as I may not have done it otherwise! There have been some really challenging times since but being able to overcome them and watch the business flourish has been extremely rewarding too.
Q.
And your worst disaster!
Going into business with someone whose moral compass was far removed from mine. Not only did I lose tens of thousands of dollars I also found my professional position compromised which was humiliating and deflating. Thankfully the situation naturally unfolded, and I managed to salvage my reputation but mentally it was a really tough time for me and has made me extremely cautious about ever partnering in business with someone again.
Q.
What's next for you & the business?
We are in hiring mode, so I'd love to hear from anyone working in PR and talent management who is looking to be part of a fast paced, results driven environment, with direct access to award-winning CEOs, entrepreneurs and disruptive businesses. Flexible work options for the right candidates are available so please apply!
Q.
If you weren't doing this, what would you be doing?
Running another business, most likely in the hospitality or travel industry.