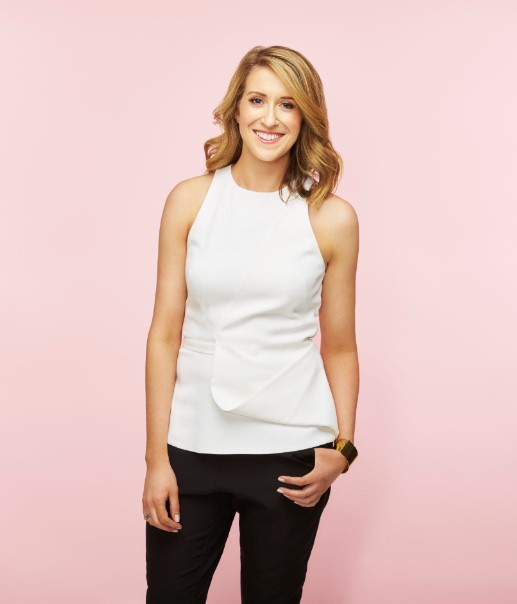 Q.
Describe your journey in a nutshell:
I started Adore Beauty out of my garage in 1999. I'd worked on a department store beauty counter to pay my way through uni and felt there was a huge gap for a beauty retail experience that offered a better range and a more empowering customer experience. We have around 120 staff now. I've done pretty much every single job in the business at some point over the years, however my role today is focused on big picture strategy and building important relationships.
Q.
What do you think your business and your team excel at?
We've been doing beauty ecommerce for longer than anyone in this country, so we're pretty good at that now. I think we are also very good at moving fast and coming up with new ideas. We still think like a start-up, even though after 18 years we're not really a start-up anymore!
Q.
What brands are you currently working with?
We've had some amazing brand launches on our platform this year, including Kiehl's YSL, Giorgio Armani, M.A.C, and an amazing new luxury fragrance offering called The Scent Room.
Q.
What's a recent campaign you are super proud of because you either came up with a big creative idea; worked with a minimal budget; or exceeded expectations?
I loved our launch for M.A.C, we shot it all in-house using our own staff and M.A.C's makeup team. It was wonderful to see a diverse range of real people getting to express their individuality through makeup.
Q.
What are the greatest challenges the industry is currently facing?
There's a power shift happening between brands and consumers. I think some brands are having a hard time embracing the fact that consumers are in control now, and that they want to cherry-pick the best products from everything available.
Q.
What do you love about the industry and your business?
I've always felt that beauty products, at their best, can help women feel more confident and be the best version of themselves. I love empowering our customers to find those products that make them feel that way.
Q.
What do you tear your hair out about?!
Fakeness really bothers me. Does every image need to be Photoshopped to the point where a woman's skin doesn't even look like skin anymore? I think it sets outrageously high standards that make women miserable because they can never achieve that level of flawlessness. What we're finding is that people love it when we show actual product results on actual people. That really seems to cut through and resonate.
Q.
What's your greatest career achievement to date?
Winning the 'Telstra Young Businesswoman of the Year' in 2010 was a really big deal for me, as I'd been slogging away for 10 years with nobody to tell me I was doing a good job. So to win an award like that out of the blue, it was very overwhelming and made me realise I'd actually achieved a great deal.
Q.
And your worst disaster!
Growing fast is really hard. We've just been through a huge warehouse and logistics transformation which has been difficult. Plenty of things went wrong but I wouldn't say "disaster" – I just think that big projects like that are always going to be difficult.
Q.
What's next for you & the business?
We've still got a mission to help every woman find the perfect products, so that nobody has a cosmetics graveyard under the bathroom sink any more.
Q.
If you weren't doing this, what would you be doing?
Every now and again I have a flight of fancy where I retire early and go live on the Amalfi Coast in Italy. But probably I'd just start another company. I already have another side hustle, Findation, which is a software company that matches online foundation shades.