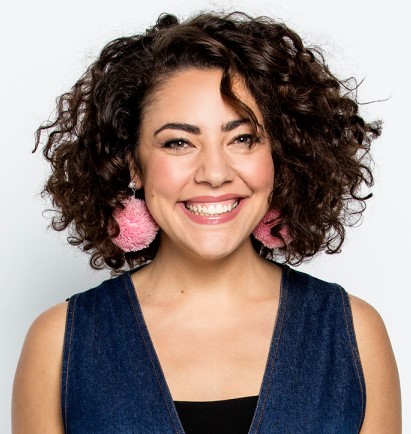 Q.
Give us a snapshot of your career to date and an overview of your current role?
It took a media degree, a stint in London, three years as a copywriter and landing a music TV gig before I discovered my true love - radio!

I've been on air on the Hit Network for 5 years now, most recently hosting the national nights show Ash London Live. I'm currently filling in on 2day FM Breakfast in Sydney beside Ed Kavalee and Grant Denyer for the remainder of 2018!
Q.
What do you think it takes to be a successful radio host?
It takes lots and lots and lots of practice. Growing comfortable in a studio, comfortable in front of guests (no matter how famous they are). For me it also took many years of slogging away on a shitty wage, prepping shows for other people, and just generally being in the building until somebody gave me a shot back in the early days. Many aspects of radio aren't glamorous - especially on the night show.

Long long days!
Q.
What kind of content does your show look for?
Ash London Live is all about music passion. We are all about showcasing music and musicians and align ourselves with brands that share that passion and we can showcase naturally.
Q.
We see you're now hosting a new gameshow – tell us about it!?
I get to play Grant Denyer's sidekick on Game of Games which involves lots of pelvic thrust dancing with audience members and dangling people from the roof. I somehow got paid to do it.
Q.
Do you work closely with PRs & what has been your experience with them?
My experience has always been wonderful. It's given me opportunities to align with brands and events that I am passionate about. The only problem I've encountered is the fact that most fashion PR's don't carry anything above a size 8, and a size 8 I am not. Ha!
Q.
Do you attend many media events and if so, what kind?
I'm often on-air at night which is when most events are, but now that I'm rocking brekky hours I have more options! On the rare occasion I'm able to attend an event it's generally music or food related (which might explain the whole 'nothing at the fashion PR showroom fits' me problem).
Q.
What do you love about your job?
Everything. The ability to connect with strangers and to share my passion with Australia, building a community along the way. I love helping to uncover new artists and introducing my listeners to an artist that they might grow to love. Also the feeling of giving way amazing prizes to worthy listeners will never get old.
Long hours. Lots of flights. Lack of sleep. All worth it though.
Q.
Describe a typical day:
These days it involves a 4am alarm which I DO NOT recommend to anyone!

I'm at work by 5:30 after a solid 30 minutes of snoozing. Show meeting, then on air from 6-9am. We do a post-show briefing and then I'll often do some artist interviews for my weekend music shows. I often have meetings and catchups before lunch. I run a meditation studio (KNDRD Meditation) in Melbourne's CBD so I'll often pop in to sit in on our lunchtime classes or have a bite with my husband. Then it's home to walk the dog, cook dinner, think about (and then not do) exercise, evening meditation/reading then in bed by 8pm. The dream!
Q.
If you weren't doing what you do now… what would you be doing?
I can't imagine a life that doesn't revolve around talking into a microphone, but if I quit tomorrow my husband and I would spend a year (or two or three) travelling. It is honestly the thing I love most in the world, and it's the time I feel the most alive.