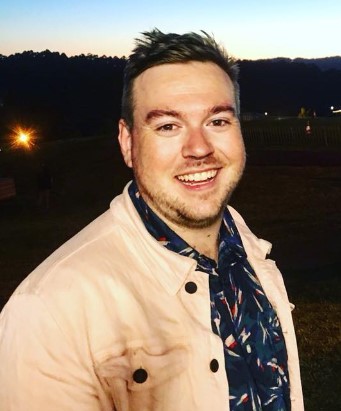 Q.
Give us a snapshot of your career to date and an overview of your current role?
December this year marks my 10 years at the same company SCA where I started as a panel operator and worked my way up to executive producer of Fifi, Fev & Byron. Along the way I have worked on Fifi & Jules, Merrick & Australia, Hamish & Andy and Dan & Maz.
Q.
What do you think it takes to produce a successful radio show?
A passion for news, pop culture and also being a genuine radio fan. I'm always checking news sites and social media for ideas so being across everything is a must.
Q.
What are you looking for from PRs – and what kind of pitch would get an immediate response?
I love pitches that are personalized for a show, you can tell when a PR email comes from someone that listens or has done their research on the show, it really stands out and also helps pitch those ideas in if you get the tone of the show and what kind of stuff we cover on the show.
Q.
Do you prefer email or phone pitches, and what is the best time of day/day of the week to catch you?
I do personally prefer email pitches as having everything somewhere in writing helps me keep track of everything.
Q.
During your career, what has your experience been like working with PRs?
Always had great run with PR, great opportunities especially when they know the show.
Q.
Do you attend many media events and if so, what kind?
Yep, I always try to get along to events (If I can sneak a nap in the afternoon) either music gigs, screenings or local launches, being a super local show it's good to know what's happening around town.
Q.
What do you love about your job?
The creativity, having 3 hours to fill with ideas every day is equally challenging and exciting and I love that every day is completely different.
I will NEVER get used to the early wake up calls, especially as I'm naturally a night owl.
Q.
Describe a typical day:
Super early alarm. Coffee. Check all the regular news sites. Coffee again. Start putting together that morning's shows with rest of the producing team and help check audio edits for the show. Run the show for the morning and then after that prepping for the next day's show and show planning meetings, then getting through emails. Later in the afternoon I check emails at home for anything urgent and quick search of any big stories breaking in case we need to chase a guest.
Q.
If you weren't doing what you do now… what would you be doing?
I love live music, I'd love to do something in that field whether it be band managing, gig booking or promoting, something along those lines.