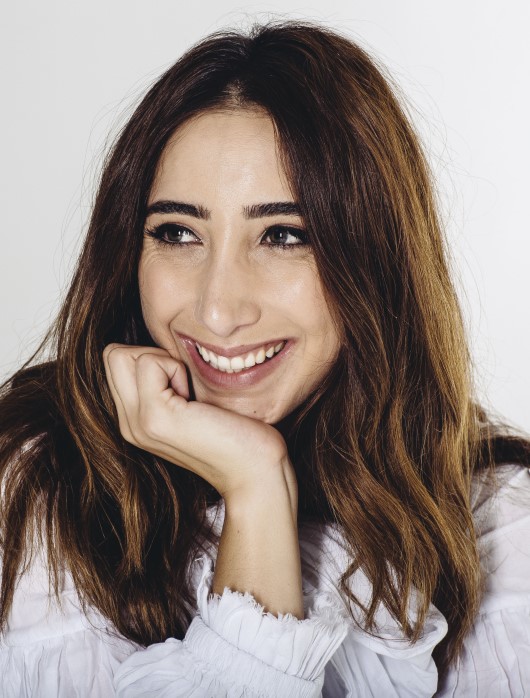 Q.
Describe your journey in a nutshell:
I started my career in talent management for a Sydney agency at the beginning of 2014. I launched MGMT in November 2015 at the age of 24. I had very little savings and actually worked at a local pub during the first year and a half to make ends meet until I could financially support myself through the company. My role was everything - business owner, talent manager, accountant, marketing manager etc - I didn't have any staff members until 2017.

Today, MGMT represents some of Australia and New Zealand's top influencers/creatives, we now offer management, PR and personal brand strategy to our talent.
Q.
What do you think your business and your team excel at?
I believe MGMT is really great at building personal relationships with our talent and exceeding their expectations as talent managers. I've really worked hard at ensuring our talent are listened to, making sure their ideas are heard and executed to the best of our ability. I think we also do a really good job at not only considering the needs of our own talent but also the needs and objectives of our clients to ensure all parties are happy.
Q.
What brands are you currently working with?
We are currently working with global brands such as Estee Lauder, Samsung, Bumble and Nespresso and also Australian brands such as Eastland, Saroka and Swisse.
Q.
What's a recent campaign you are super proud of because you either came up with a big creative idea; worked with a minimal budget; or exceeded expectations?
I always encourage my talent to go above and beyond for a client, to showcase their ability in creating authentic, engaging and creative content. It is this ethos that makes MGMT talent stand out from the increasingly cluttered influencer market.
Q.
What are the greatest challenges the industry is currently facing?
At the moment I find it to be authenticity amongst influencers and brands making the right choices on who to partner with. I've made it very clear to my talent that we will not agree to a job unless they genuinely have an interest in the brand. I think that has helped my talent to stay true to themselves and not be swayed by dollars. It's very obvious when an influencer has had an inauthentic brand partnership, but I think that responsibility also rests on the brand as well to do their research and work with agencies that have their best interests. I get asked a lot from new brands on how to pick the right influencer or how to create the best strategy that's going to work for them, so I think there still is a lack of knowledge in this area.
Q.
What do you love about the industry and your business?
I love that brands are so open about working collaboratively and giving influencers the chance to create something incredible for them. The industry has become much more open minded about influencers, which in return has helped their own brands grow. I've always had an interest in branding, how a brand is created etc and my business allows me to work across numerous personal brands with my talent and help them grow.
Q.
What do you tear your hair out about?!
When brands don't allow creative freedom. I always remind clients that they've contracted our talent for their creativity and their audience so let them guide you to the best result.
Q.
What's your greatest career achievement to date?
Building a successful, meaningful business from scratch.
Q.
And your worst disaster!
Thankfully no disasters, however there have been multiple challenges involved in starting a business at a young age! I have always trusted my belief in MGMT talent and stayed true to my reasons for creating my company.
Q.
What's next for you & the business?
I didn't expect the business to go as well as it has gone and what I've learnt about myself is that I need to keep growing and feeling challenged. I'm currently assessing ways in which MGMT can grow beyond it's current form and how I can grow as a business owner.
Q.
If you weren't doing this, what would you be doing?
I literally have no idea but you've now given me something to think about!