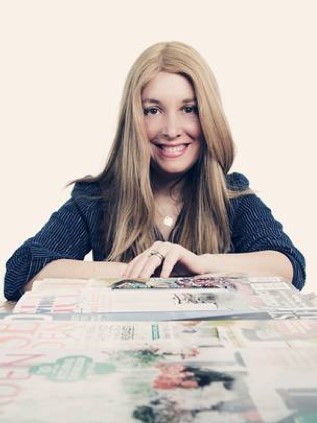 Q.
Describe your journey in a nutshell:
I studied Business and Marketing. I started working in Marketing. I worked at a video game importer in South Africa. My boss came to me and asked me to start a PR department. I did so successfully and loved PR. I loved working with the media, writing, pitching and building relationships with the video game Publishers in the UK and Europe and with the local media. I then moved to London and worked in PR Strategy as European Associate PR Manager for Disney Interactive Studios. I created and localised PR Plans for the UK, France, Italy, Germany, Spain and the Nordic Regions. We then moved to Sydney, Australia where I did freelance PR work for local agencies and local print and online publications. I set up Candice Meisels PR in 2014 as I am passionate about sharing the stories behind start-ups and small businesses. I also love to support women in their own businesses and Mums in business. I have four young daughters, so I understand the struggle that comes with the juggle.
Q.
What do you think you and your business excel at?
- Making PR affordable and accessible for small businesses, start ups and SMEs.
- Helping to give small businesses in Australia a voice.
- Seeding amazing start up stories.
- Creating brand awareness for products that could never afford to hire a large agency.
Q.
What brands are you currently working with?
I work for both product and service based small businesses.

I handle PR and teach for The Women's Business School, The AusMumpreneur Network

Some of my clients include: Mammojo Lactivewear, Itchy Baby Co, Group Homes Australia, Garden Society, Lawson and Lovell Architectural Builders, Jellystone Designs, Cheryl The Sleep Coach, Resparkle, Avarcas Australia, No Nasties Kids, Dr Ross Farhadieh, Dr Anh Nguyen, Author Lisa Gallate, Author Bernadette O'Connor, Lil' Puppet, The Australian Superfood Co and KOOEE! Natural Foods.
Q.
What's a recent campaign you are super proud of because you either came up with a big creative idea; worked with a minimal budget; or exceeded expectations?
I always work with minimal budgets. I am super proud of helping 'So Brave', the young women's breast cancer charity with a campaign to create awareness of breast cancer in women under 40. We did an amazing 6 page feature in Cosmo which was one of the founder's main goals.

I help a lot of my clients get onto TV which is always very exciting for them.

I also published my first book this year. It's called 'The Power of PR: PR for Small Businesses'. My second book is currently in the pipeline.
Q.
What do you love about the industry and your business?
I love helping start-ups and SMEs to get their share of the media pie with limited budget and resources. I also love educating small business owners about the Power of PR.
Q.
What do you tear your hair out about?!
Nothing. I accept, take a deep breathe, drink coffee or sometimes wine and move on. You have to have a thick skin and not take things personally when you work in PR.
Q.
What's your greatest career achievement to date?
Setting up a PR department for major global video game Publishers in South Africa. Starting all over again and working in UK and European PR Strategy in London. I literally hit the ground running. Finally, moving to Australia, creating my own business, building relationships and establishing my name here. Studying a Cert IV in Training and Assessment to be able to teach Marketing and PR. Becoming an author. Juggling my four young daughters and my business. Inspiring entrepreneurs to share their story and helping them achieve brand awareness and ultimately leads and sales.
Q.
And your worst disaster!
I don't have one. Every failure is a lesson. I am pretty strong - I dust myself off, continue taking one step at a time and always look how to pivot or spin something around.
Q.
What's next for you & the business?
My second book has just been sent to my Publisher. It's not only PR focused but includes Marketing too.

I am launching Marketing and PR courses for small business owners in October. I am also teaching for The Women's Business School. I would love to grow the educational side of the business by running workshops, speaking at events, teaching and writing books and courses. I also want to carry on helping small businesses and start-ups share their story and know that they are worthy of PR. I want to teach business owners the Power of PR.
Q.
If you weren't doing this, what would you be doing?
No idea- I love what I do. Maybe something creative and involving travel and giving back.