Alexandra Carlton - Media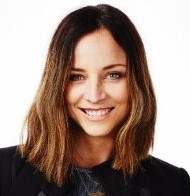 Q.
Give us a snapshot of your career to date and an overview of your current role?
I've been a freelance journalist on-and-off for 15 years, with regular stints working in-house at Marie Claire, Madison, Kidspot, Shop Til You Drop and others. But freelance is my happy place; I love the variety of working across different topics for different publications. My main gigs at the moment are at news.com.au, Marie Claire, Qantas and QantasLink Spirit, Gourmet Traveller and Kidspot. I'm always open to new clients, too.
Q.
What are you looking for from PRs – and what kind of pitch would get an immediate response?
With my work, it is extremely rare that I'd use the information in a press release or pitch straight away; the galaxies would have to align for you to be giving me something that matched a story I was working on in real time. And as I rarely pitch to editors - they generally come to me - I wouldn't be likely to approach them with details about your pitch. However, I keep all my press releases and you never know when I might get in contact about a brand you represent - it may be weeks, months or sometimes even years after you've pinged me so it's still very helpful to be approached.

I always want to know about new stuff in the food and travel space. New hotels, new restaurants, new tours, new activities, new experiences. Hell, if your restaurant has changed the colour of its napkins I probably want to know about it. Ping me way before your new thing launches if you can, so I can keep it on my radar.

It's imperative that I get timely responses from PRs if I do get in contact. I work to tight deadlines - and it's a point of pride that I never miss them unless there is some sort of catastrophic emergency. So, if I don't hear back from you right away - and I generally mean within a few hours - I'll almost certainly move on to someone else.
Q.
Do you prefer email or phone pitches, and what is the best time of day/day of the week to catch you?
Definitely email, but again, I wouldn't be 'pitching' to me, really. Just give me the information and I'll store it up and use if and when I can.
I would like to use this opportunity to issue an apology to every PR I've ever ignored. I know it's crap. And I do it all the time. I simply can't respond to everything. But I see you, I promise *makes eye-to-eye double-fingers motion*.
Q.
During your career, what has your experience been like working with PRs?
PRs get a rough trot from journalists a lot of the time. I think most do an excellent job. The ones I like best are the ones who treat me the way I treat my editors - e.g. "Nothing is too much trouble, and I'll get you what you need as soon as you need it." That's what I need to be able to give my editors what they need.

What I don't like is buck-passing. I remember one memorable run-around with a hotel PR who told me they weren't 'the right person' to answer my question, and gave me a vague answer about someone who 'might' be. That person didn't know either. And my parallel enquiries to other parts of the business rammed me into similar cul-de-sacs and round and round it went and BLERGH. I ended up dropping their mention because it got too hard. I understand that you mightn't necessarily know everything that goes on within a large brand but simply shrugging is not the way to make me feel like I can rely on you for information in the future. Tell me you'll find out and get back to me.

Oh, and if you misspell my name or make a mistake in an email? I know a lot of journos get antsy about those things, but I really don't mind. Those are the by-products of the crazy-busy world we all live in and we all do it sometimes - I'm not going to be a dick about it! I mean who has the time to nitpick on that level! As long as I get the information I need from you, we're good.
Q.
Do you attend many media events and if so, what kind?
Not as much as I should. As a freelancer I only earn a living on what I produce, so any time I'm away from the keyboard I get startling mental visions of my bank balance shrinking.

However, I concede that it can also be enormously useful to see what's going on beyond my desk, so I try to go to one or two launches or events a week. Events that introduce me to new brands, or brands with a new story to tell - particularly in travel and food - are the most useful to me, as are quick one-on-one lunches or dinners with PRs. Plus, sometimes I look at the 'step count' app on my phone and realise that I haven't walked more than 1000 steps in an entire week and start feeling like a complete shut-in, so please feel free to guilt me into coming to your events on that basis.
Q.
What do you love about your job?
What's not to love? Unlike many writers who specialise, I write about absolutely everything. I do travel, food, parenting, opinion, women's issues and hard news. It's a joy and a privilege to get little glimpses into so many different people's lives and businesses. I get to work with brilliant editors and sub-editors - many of whom are more friends than work contacts. It's very important to me that we maintain collaborative relationships that allow me to give them copy they need, on time and to order. They know that I'm never precious about tweaks or edits. And I love the thrill of seeing the work of the artists and digital producers who wave their wands and make my work look so good on paper and on screen. It's always a delight to see the final product.
I'm never off. Ever. I work on holidays, I work on Sundays, I work in the middle of the night. I've perfected the art of writing in my parked car. One time I remember getting into my car and panicking that someone with extremely long legs had broken in. Then I remembered that, no, that was just me pushing the seat back to fit my laptop and dashing off a chunk of a story before I went to an appointment.
Q.
Describe a typical day:
I try to get to my desk before 8AM because news.com.au often has an opinion piece they need written by lunchtime (if you're reading this, Kate, no I never mind how early you contact me, it's a good way to get me cracking from the second my feet touch the ground!). Then later in the morning I might be interviewing a chef for Qantas or QantasLink Spirit. In the afternoon I might be talking to a woman going through something extraordinary and often harrowing for Marie Claire. And in between I'm setting up interviews, researching, helping subs with questions about submitted work, or sending invoices.
And then of course, I make time to do yoga, have manicures, help my partner cook dinner and.. ha just kidding, no I don't. That's my imaginary life.
Q.
If you weren't doing what you do now… what would you be doing?
Oh god, what a terrifying thought. This is all I know how to do. I'd be on the streets!