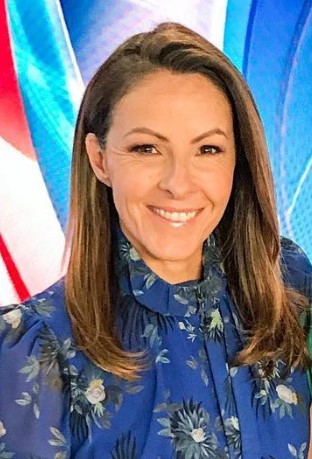 Q.
Give us a snapshot of your career to date and an overview of your current role?
I started by volunteering on the Alan Jones Show at 2UE as an 18-year-old wannabe journalist. I ended up staying at the station for eight years and working for some of the best in the business.

I then moved over to Nine – where I've been ever since (almost 20 years).

I worked my way up from TODAY show researcher, to EP of Weekend TODAY and Kerri-Anne and Supervising Producer on A Current Affair. Two years ago, I made the switch to digital where I was editor of our women's lifestyle network 9honey.com.au. Just recently, I was made Digital Editorial Director – where I look after nine.com.au, 9news.com.au, www.nine.com.au and 9honey.com.au
Q.
What are you looking for from PRs – and what kind of pitch would get an immediate response?
A good concise pitch will always get my attention. Tell me who your client is, what are you promoting and what content you're offering up.

And when we're talking about an immediate response, don't expect it literally. I had a PR ring me last week and ask me if I could open the email she was about to send me and read it while she was on the phone. Never going to happen!
Q.
Do you prefer email or phone pitches, and what is the best time of day/day of the week to catch you?
Email. Always email. When you're on the phone you're probably doing at least two other things and you're not always focused. I'll answer any time of day … but I guess mornings are always better.
Q.
During your career, what has your experience been like working with PRs?
I'd like to think I've got a good relationship with the PRs I've worked with. There are some talented publicists out there.

The number one piece of advice I can give you is "know your audience"! One size fits all, does not fit all. All it does is tell journos you haven't bothered to do your own research.
Q.
Do you attend many media events and if so, what kind?
I don't attend many. Really only for causes close to my heart or official work functions.
Q.
What do you love about your job?
I love the creativity it allows me. One minute is always different from the next.
I don't know that there is one!
Q.
Describe a typical day:
There is never a typical day, but if there was it would be – Wake at 5am and get across the news of the day. Try and squeeze in some form exercise. Podcasting and catch up on TODAY show on the train on the way in. Then we attend to the days business – whether it's news, sport, lifestyle, entertainment … whatever needs my attention. Home at about 7pm … chat to the kids, dogs and try to wrestle the tv remote off my husband. I rarely win!
Q.
If you weren't doing what you do now… what would you be doing?
Hmmmmm … maybe travel writing. Definitely something creative.