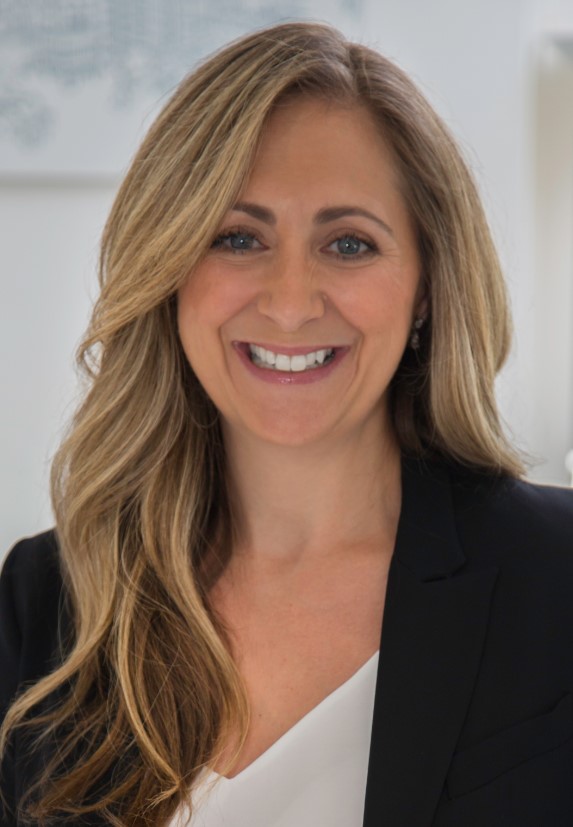 Q.
Describe your journey in a nutshell:
I started the business in September 2013 under its former name SLTM (SL Talent Management). I'd come from a corporate talent management environment (working at Macquarie Bank) and so the entire industry was new to me. From the start, the business' core focus was to identify and develop the next crop of Australian health and lifestyle experts who could share their knowledge and expertise with the Australian public.
For the first year or so, it was just me on my own but as our stable of talent has grown and with it our offering, we have expanded to include a few more amazing team members, and now have three arms to the business. They include
The Lifestyle Suite Talent
(TLS Talent),
The Lifestyle Suite Creative
(TLS Creative) – our content creation and video production arm, and
The Lifestyle Suite @work
(TLS @work) where we work with larger corporates to deliver both in person and digitised health and lifestyle content to their employees.
They say it takes a village to raise a child, and I see our business as being similar. Our team is small but mighty and we pride ourselves on being able to handle a large volume of work but still managing to maintain that personal touch. That boutique feel that we started with nearly 5 years ago is definitely alive and well.
Q.
What do you think your business and your team excel at?
Our business is people; that includes the talent we manage, the clients we service and the audiences we're communicating with. I often tell people that 'it's personal' and it has to be.

Our talent put their careers in our hands, our clients ask us to help them communicate their brand messages and our audience relies on us to produce factual content and make decisions that impact their health and their wellbeing. That trust is not lost on us, so we strive to make sure we do everything right because we know what's at stake.

We're often told by our clients that we're easy to work with. I think that's important. I think when you're working as hard as we all do, you need to be able to have a laugh with the people you work with, not just in the office with your immediate team, but in all of your interactions. Many of our clients have become great friends over the years; and as for our talent, well that's easy, they're family and if that ever changes, I need to get out of the game.
Q.
Who are you currently working with?
In our talent business, we're fortunate to work with all of the Australian broadcasters, radio networks, production houses, publishers and of course, the wonderful myriad of PR, social, content and media agencies; many of whom we've met through Social Diary. Our niche talent offering - health and lifestyle experts - kind of makes things easy for our clients. They know that if they need a qualified, credible, media trained doctor or dietitian with an engaged social following; an amazing MC for an event or conference or healthy food recipe creator, we're absolutely going to have one for them. I like to think that we can take a lot of that research time away for our clients and just present them with vetted options who fit the bill and are ready to go.

For our Creative business, we're working with larger organisations who see the opportunity in having us create credible and robust health content on their behalf. The written and video content we create is evidence-based and expert-led and has real medical integrity. To facilitate this, we have a team of medical journalists working on the content, and then leaning on our stable of experts for expert commentary. This unique proposition has allowed us to work with the likes of businesses such as IVF Australia, BUPA, Johnson & Johnson, Kellogg's and Crown Resorts.

And in our @work business, the sky is the limit. The digitised health and lifestyle programs we offer (featuring our talent) service businesses with geographically dispersed teams and varied roles and suit any organisation who need (or want) to improve the health and wellbeing of their employees.
Q.
What's a recent campaign you are super proud of because you either came up with a big creative idea; worked with a minimal budget; or exceeded expectations?
I'd have to say our recent work with the Jodi Lee Foundation; a bowel cancer awareness charity. The brief was simple: to develop awareness of their brand and spread one incredibly important message – to 'trust your gut' and get to the GP if you think something isn't quite right.

As a charity organisation, the budget was limited and we had to find a way to make it stretch to achieve everything we wanted. When I think about who was involved, it really was an all hands on deck type scenario with the various parts of our business working together to deliver an amazing outcome. Across the project The Lifestyle Suite was involved in the following:
- Sourcing the talent Four of our key talent were involved – fronting the event in an information style panel; and featuring in the content we created (video and recipes)
- Creating the content our production team was able to capture 13 pieces of video content on the day of the event and we also created 6 written articles
- Delivering an audience – together with our PR partner (in this instance, McKell Media), we managed to get 45 media and influencers in the room (unpaid) – no mean feat at 830am on a busy weekday in Alexandria; and the results?

Well they spoke for themselves, together with the McKell Media team, we achieved a total audience reach of more than 7.5million in the two weeks post event.
Q.
I know you're as passionate about eradicating influencer fraud as we are – tell us what measures you have in place to ensure your talent are authentic and have real influence for the brands you partner them with?
For us it's pretty black and white. We describe ourselves as an experts agency – which means our talent have to be expert in their chosen field – to us that means qualified in their specialism. There's no ifs or buts in that. They're either qualified (by a reputable college or university) or they're not.

We're not an influencer agency so when clients come to us we're very open about not only our talents social numbers, but also engagement levels. Most of our talent have a solid social media presence, some larger than others, though for all of them, their influence is measured by the knowledge they can impart and the engagement generated from that, rather than the number of followers they have or pictures they take.
We work closely with our talent to determine which brands they align with and what information they share. It has to resonate with their philosophies and the activity has to be appropriate. We're talking about giving people information that they use to make decisions about their lives and their health so we can't afford to get it wrong. We spend a lot of time working with our clients to make sure that the work our talent is doing and the content they are creating is authentic yet also meets the needs of what our clients have to achieve.

As our business has grown, I think part of our success has been in some of the talent we have taken on to support our experts (journalists, stylists, photographers and recipe creators) who sit alongside them and help to draw out their stories – people like Shelly Horton or Casey Beros are good examples of that.
Q.
What do you tear your hair out about?!
10 emails with 6 people cc'ed when the question could have been solved in a 5 minute phone call. I'm old school like that. The phone is my friend.
Q.
What's next for you & the business?
We are absolutely in a growth phase and for us that means extending the opportunities we have for our talent - more shows, more campaigns, more opportunities to create content and so on.

Supporting our talent and creating new opportunities for them, our content team is really pushing forward with the creation of written and video content work specific to the medical, health and pharma industry (and the PR teams that support them) and we've recently launched our corporate wellbeing programs where we're delivering content packages to large scale corporate in an effort to improve the health and wellbeing of their workforces. Soon, we'll be moving into the hospitality space (to do the same for travellers) and before long it'll be aged care and universities.
Q.
If you weren't doing this, what would you be doing?
I'm not sure. I had another life before this working in corporate and whilst I probably had more time on my hands, I made a conscious choice to do what I do and gave up a lot to do it.

I try to explain to people that it's like putting on a dress that just fits. It's what I'm meant to do.

I'm not sure if that makes me crazy or the luckiest woman in the world!