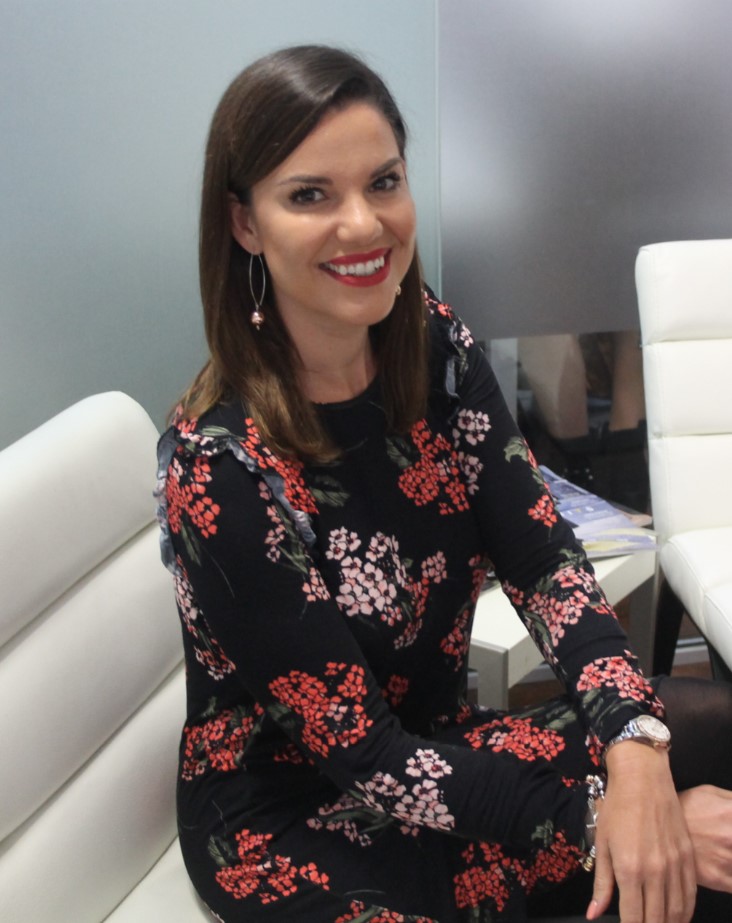 Q.
Describe your journey in a nutshell:
I've heard so many times throughout my career that you're either an agency person or an in-house person when it comes to PR and comms, but I've had invaluable experience on both sides of the fence. I learned the ropes at three great consumer agencies in Melbourne which really cemented my love for the industry. Then as a stark contrast, my in-house roles have been with B2B global businesses, Isentia and Telstra, where I looked after the global enterprise marketing, PR, content and digital functions.

I recently landed at Daylight which blends the best of both corporate and consumer worlds, having known MD Chris Gray for a number of years and whose industry expertise (and sense of humour) is legendary.
Q.
What do you think your business and your team excel at?
At Daylight we have a differentiating proposition to Protect + Promote. Born from our expertise in issues and crisis management and our heritage in traditional PR, we believe that brands are only truly harmonious when these two components are in balance: brand protection and brand promotion. It's a compelling way to show our communications in a way that makes sense and clearly explains the work we do and the value we deliver.
Q.
What brands are you currently working with?
We are the end-to-end marketing arm for Blue Diamond Growers, specifically, the Almond Breeze and Barista Blend brands in Australia looking after all creative, advertising, digital, social, PR, influencer, sponsorships and issues management. We also provide communications and reputational counsel for Ferrero, Hertz, Harbour City Ferries, Cebu Pacific Airlines and Nielsen.
Q.
What's a recent campaign you are super proud of because you either came up with a big creative idea; worked with a minimal budget; or exceeded expectations?
I'd have to say the team's recent #BreezedIt out of home campaign for Almond Breeze was a standout and highlighted our integrated expertise in a new, contemporary and thoughtful way – and allowed us to connect with, and recognise, our brand fans. We had a simple call to action for our social community to whip up their killer Almond Breeze dishes and from there we selected five winners whose creations were then re-created on digital displays in shopping centres around Australia. Conceptually very simple, logistically quite complex, and the results proved overwhelmingly successful.
Q.
What are the greatest challenges the industry is currently facing?
The continual battle to demonstrate our value is a challenge we face. Outputs and outcomes are one thing (well, actually two things), but how do we effectively measure not only return on investment but return on engagement? Communications measurement and evaluation effectiveness is something I'm passionate about and know that we as an industry are working hard to ensure we're a long way down the path from AVEs. But now we need to be futurists and steer the conversation and success metrics forward.

Other key challenges include a lack of true integration (even though there's a lot of talk about it), siloed communication within brands, and a lack of appetite for many organisations to take a risk and innovate
Q.
What do you love about the industry and your business?
I love the dynamism and the ever-evolving nature of our craft. I love that as practitioners gone are the days where we are 'not about numbers'. The new generation and new breed of PR and comms professionals are digital natives and we're elbows deep in data and building strategies that are data driven. I love the energy. I love the people. And I love our community that continues to drive our industry forward in a smart, creative and critical way.
Q.
What do you tear your hair out about?!
I still think we have a way to go when it comes to shifting the stereotypical image of our industry. That and federal politics #libspill.
Q.
What's your greatest career achievement to date?
Such a difficult question SD! I think my career has been a series of mini wins and highlights that have brought me to where I am today. I've had the pleasure of working with some incredible professionals and had more than a couple of wonderful leaders who I'm so grateful, so my achievements are no doubt due to their belief in me.
Q.
What's next for you & the business?
Daylight is going through an exciting period of change and growth as we approach the one year mark. In addition to the merger with creative agency chris + geoff, we have recently launched our government relations division led by David Begg and have plans to soon expand into Asia and UK too, so the future looks very bright. As for me, I will be spending more time with our team and clients and hopefully delivering impactful work that we can all be proud of.
Q.
If you weren't doing this, what would you be doing?
Ideally something involving my love of the sun, travel and wine.